My last couple of weeks in Genova slowed down a little, and I spent a lot of free time with my friends and coworkers at the hostel. We had a beach day outing on one especially warm day (my first time swimming in the sea); a so-called girls' night with wine, snacks, dress-up, and gossip; plus various coffee dates, lunches, and movie nights. It was all tinged with a bit of melancholy, since I knew my time in Genova was coming to an end, and I had really come to think of the hostel and city as a home.
On my last day, I did one more big hike: Cinque Terre, a coastal hike through vineyards and forests that links up 5 tiny towns that are each beautiful historical sites and have some of the nicest beaches around Genova. The hike was my favorite so far: it was difficult in places, but pleasantly so, and the views were breathtaking-walking along vineyard walls with views of the coast and the towns below. Between this and the dinner that my friends made for me (gnocchi, farinata, and chocolate cake), it was a perfect last day.

Since I don't have much in way of sites this week, I thought I'd share all of my sketches from Genova. I loved going out into the city somewhere and just enjoying the weather, views, and sketching.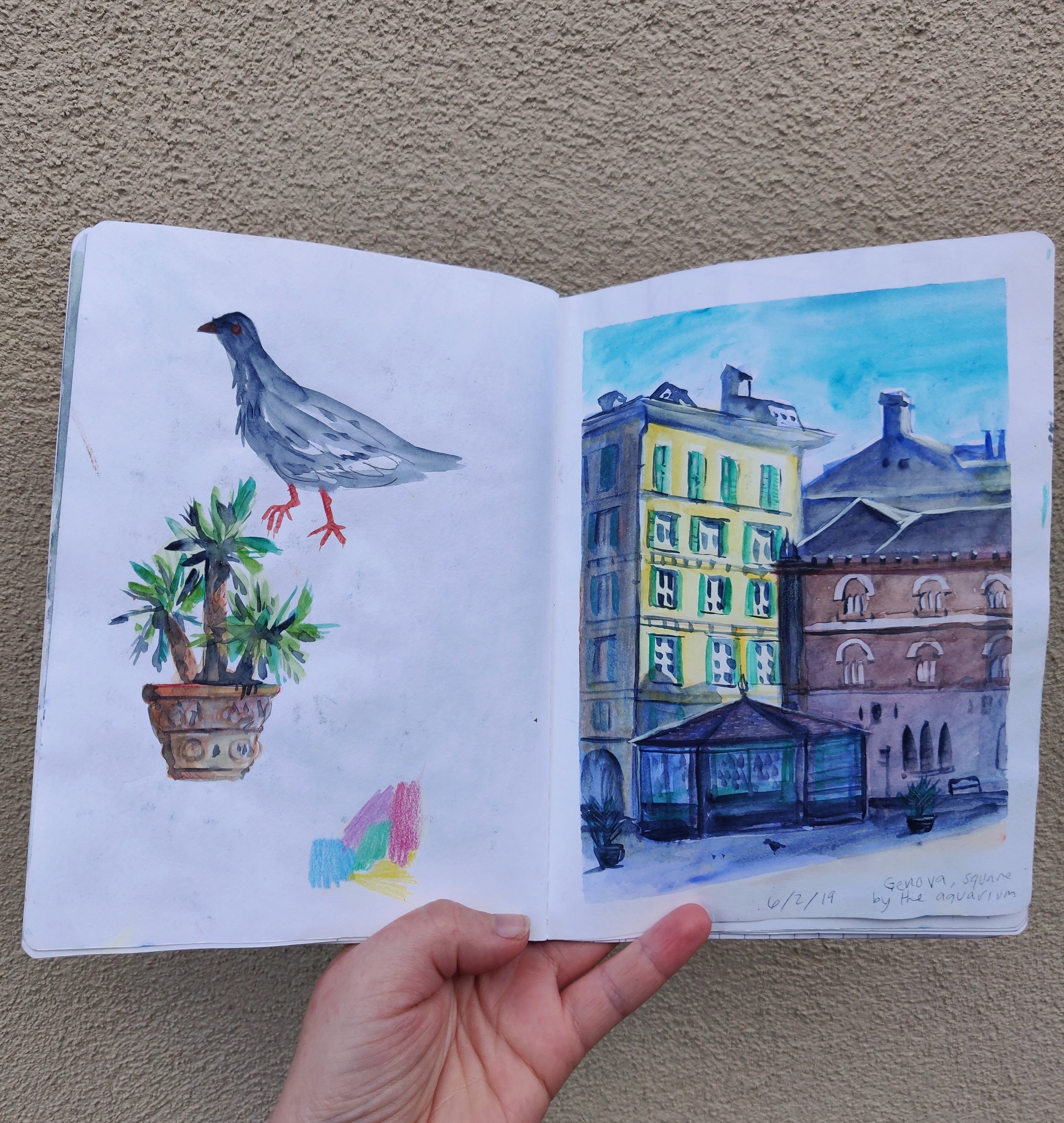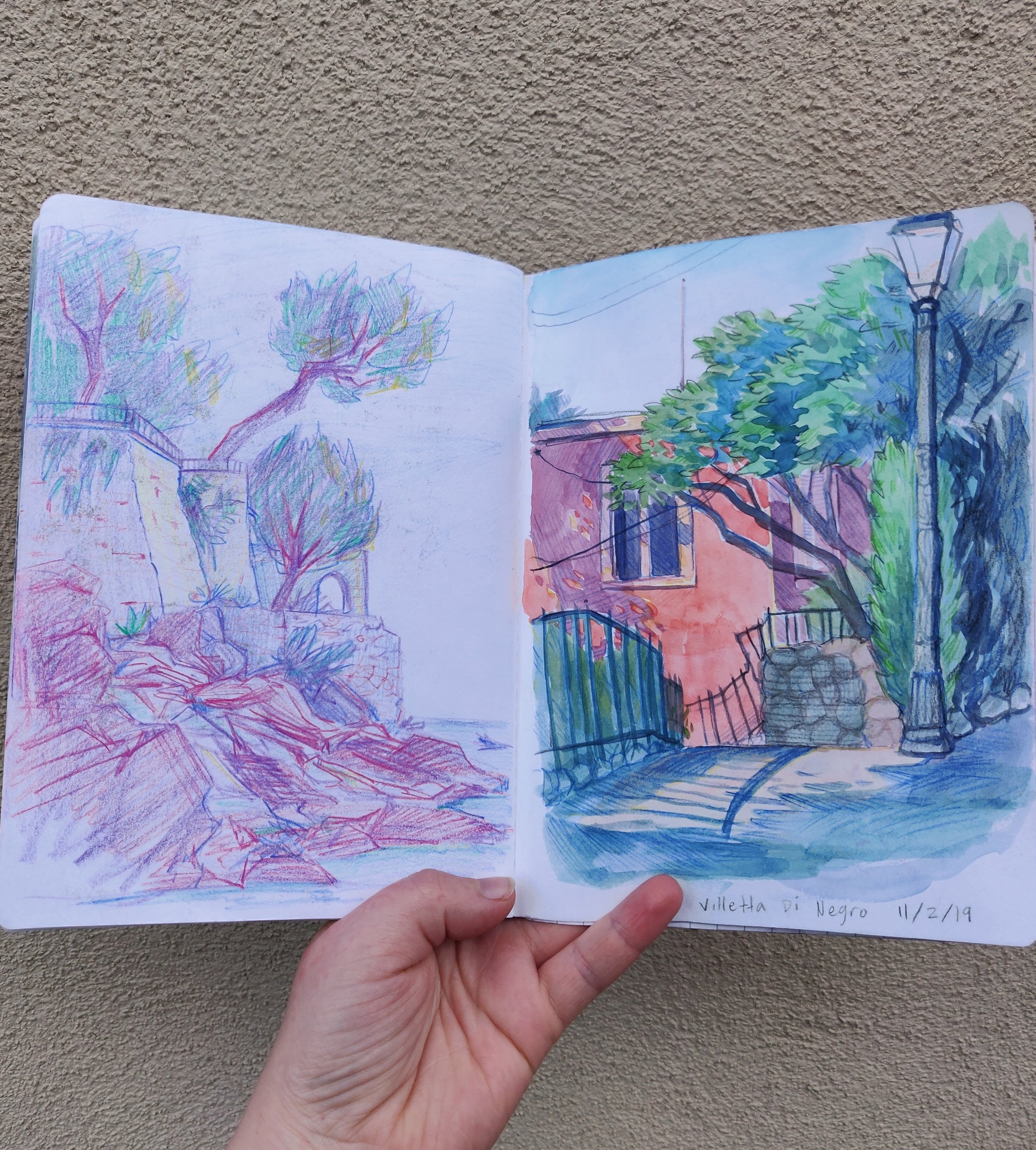 I don't know what the rest of the trip will hold, but Genova has certainly set a high bar in my mind- I hope the rest of my locations are similarly excellent. Up next is Zagreb, Croatia, where I will be for 3 weeks. I'll let you know how it measures up next week!